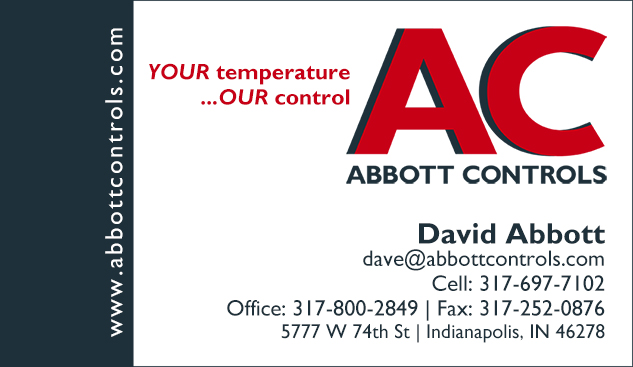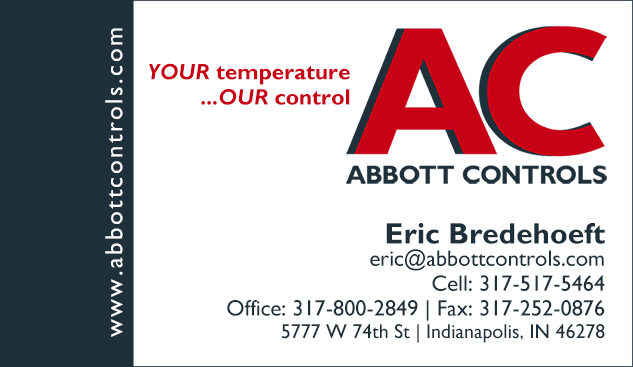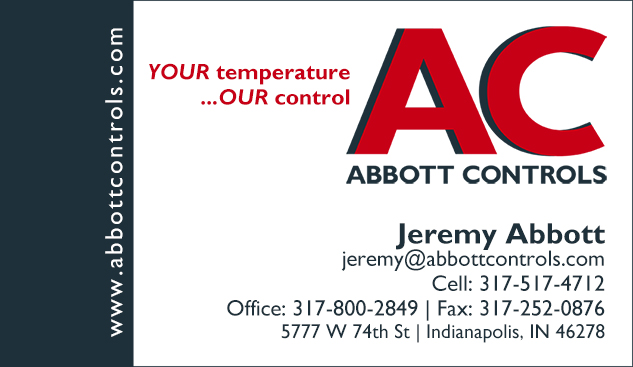 Abbott Controls was formed in 2010 by Dave and Kristi Abbott for the purpose of providing mechanical contractors in Indiana with a competitive subcontractor who can supply quality temperature control systems. Abbott Controls operates to meet the requirements of the plans and specifications developed by consulting engineers. It was started by two Purdue University engineering graduates, Dave Abbott and Eric Bredehoeft, and includes several members of the Abbott family, providing over 40 years of combined experience in the industry.
Abbott Controls has been a Honeywell ACI Contractor since 2010. To obtain this designation, we have met Honeywell's requirement for training and purchase volume. Multiple contractors are trained in the installation giving the owners options if the systems need to be expanded.
---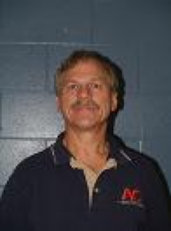 David Abbott
President
Dave Abbott, with over 30 years of experience in temperature control systems, is uniquely positioned to provide these systems for a lower cost than other suppliers. Dave ran the temperature controls division of Peine Engineering Co., Inc. for 15 years before he started Abbott Controls.
Cell: 317-697-7102
Fax: 317-252-0876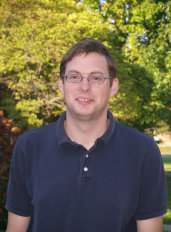 Eric Bredehoeft
Engineer
Eric, a Purdue engineering graduate, helped start Abbott Controls in 2010 with Dave Abbott. He creates control drawings for projects and is also in charge of program startup.
Cell: 317-517-5464
Fax: 317-252-0876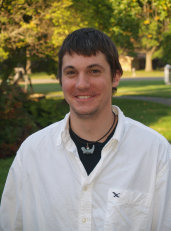 Drew Frantz
Engineer
Drew is another engineer for Abbott Controls. He works with programing and graphics for control systems, to make it as easy as possible for customers to access and understand how their heating/cooling systems are functioning. Also, Drew helps with panel building, wiring, and deliveries when/where needed.
Cell: 317-847-7397
Fax: 317-252-0876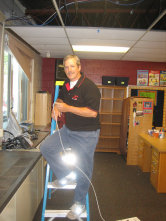 Richard Abbott
Control Tech
Rick is the main field installer for Abbott Controls so most of his work is done on site. The installation of web controllers is his primary task at these projects and involves running control wires from devices like valves, sensors, etc. to controlers and then on to control panels. This includes running bus wire and communication wire.
Cell: 317-694-4272
Fax: 317-252-0876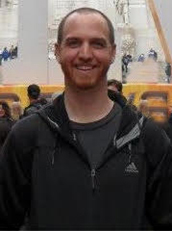 Jeremy Abbott
General Manager
Jeremy is a graduate of Purdue University in Civil Engineering and has been working in various project management positions for over 8 years. Jeremy is responsible for project management and operations.
Cell: 317-517-4712
Fax: 317-252-0876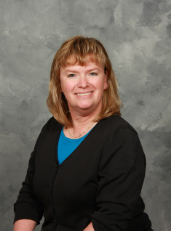 Sharon Persanyi
Office Secretary
Sharon has been with Abbott Controls since 2010. She handles the clerical duties in the office including accounting.
Phone: 317-800-2849
Fax: 317-252-0876
"Maintain comfort and save energy"
Abbott Controls provides quality temperature control systems, service, and maintenance to mechanical contractors and building owners in Central Indiana that meet their requirements to maintain comfort and save energy. From quality products to specialized design, Abbott Controls provides and maintains control systems that provide a comfortable environment at all times.
---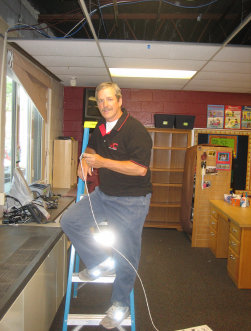 Installation
Abbott Controls provides efficient and professional installation of its products. All wiring, panels, and monitoring systems are installed by our certified professionals. All are tested and proven to meet both the standards of Abbott Controls and those of the customer company.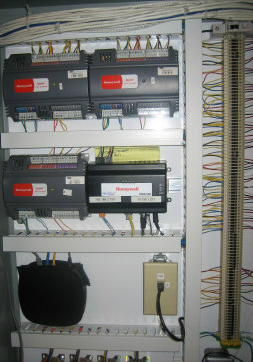 Maintenance
Abbott Controls not only gives the comfort needed but also provides adequate maintenance to keep systems running efficiently to sustain the comfort a company desires for many years. The temperature control systems are kept to run at peek efficiency to avoid future problems and save money spent on future problems and failures that could occur due to lack of care. This maintenance allows for the system to work up to its true potential and go beyond expectations in many cases.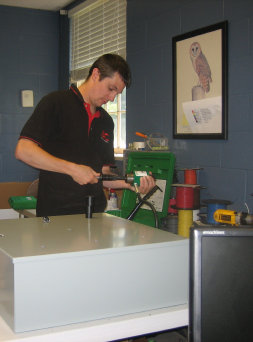 Service
The temperature control systems installed by Abbott Controls meet very impressive standards. However, systems wear down just as all machines do. After much use parts and instruments may begin to wear and malfunction. In order for these systems to continue to operate, Abbott Controls will come and service the system by necessary and reasonable means. Replacement, repair, or complete redesign are all options to help ensure that the temperature control system operates accurately. Regular maintenance provided by our company can aid in preventing, or at the very least delaying these problems.